Around School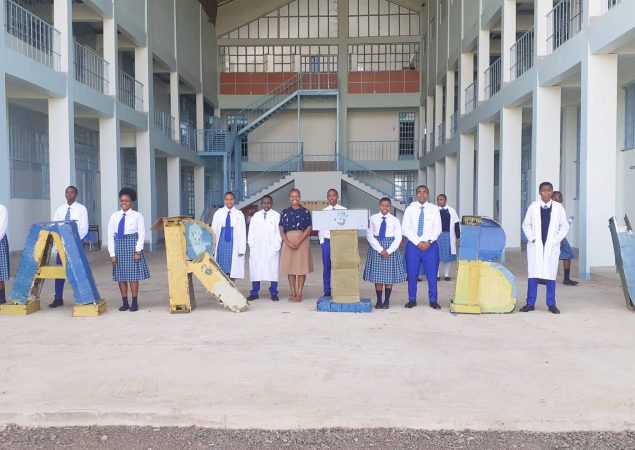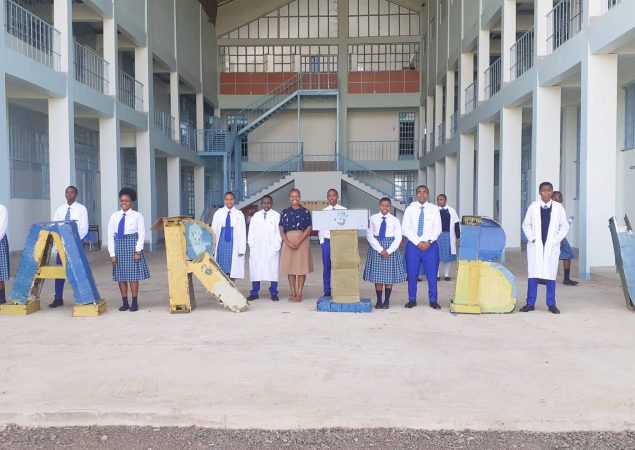 Life at Secondary School is captured through multimedia every day — below we provide a small, curated selection of photography, video, and audio.
[instagram-feed num=3 showheader=false showbutton=false followtext="Follow us on Instagram" cols=3 class=stm-instagram-feed]
Innovative Solar-Powered Car Featured on BBC Swahili
We are excited to introduce our groundbreaking solar-powered car, a marvel of eco-friendly engineering that caught the attention of BBC Swahili news during a recent interview. Harnessing the boundless power of the sun, our solar-powered car utilizes cutting-edge solar panels integrated seamlessly into its design. These advanced panels efficiently convert sunlight into clean, renewable electricity, propelling the electric motor with impressive speed and efficiency. Our passionate team of student engineers worked tirelessly to bring this vision to life, demonstrating exceptional teamwork and determination. The challenges we faced during the car's development only fueled our commitment to creating a sustainable and greener future. As an inspiring example of innovative thinking and dedication, our solar-powered car has garnered recognition from BBC Swahili, shining a spotlight on the transformative potential of renewable energy solutions. Join us on this exciting journey as we pave the way for cleaner and greener transportation alternatives. We are thrilled to have been featured on BBC Swahili, and we invite you to stay tuned for updates and follow our progress in creating a positive impact on the world we live in. Let's drive change together and embrace a future powered by renewable energy. Together, we can make a difference!
SOLAR CAR PROJECT
We are so proud of our Solar Car Project, a student led project that was able to make a big milestone this month!! Students and teachers were able to finally drive to the school's first-ever Solar Powered Car. More is to come for the students to finalize this product thank for @tbs_viwango for visiting us and letting us know what is required to have it ready to hit the road (and the market
WANAFUNZI HAWA wa ARUSHA WAGUNDUA VIFAA vya KISAYANSI hata CHINA HAWAWEZI
WANAFUNZI HAWA wa ARUSHAA WAGUNDUA VIFAA vya KISAYANSI hata CHINA HAWAWEZI... Katika kuvumbu wanafunzi wenye vipaji na uwezo wa ugunduzi kwenye Maswala ya Science.Taasisi ya Young scientist imeendelea na kusimamia, maonesho ya wanasayansi chipukizi yanafanyika katika ngazi ya mikoa,katika Mkoa wa Arusha maonyesho hayo yamehusisha kazi za ugunduzi zisizopungua 12 zilizo kwenye makundi ya sayansi ya fizikia, kemia, na hesabu, teknolojia kompyuta, sayansi ya kilimo, baiolojia, sayansi ya jamii, sayansi ya tabia ya nchi na Mazingira. Maonyesho hayo kwa mwaka yamepewa nguvu Taasisi ya Fizikia yani Institute of Physics (IOP), Songas Tanzania, Concern Worldwide Tume ya Sayansi na Teknolojia (COSTECH) pamoja na Vodacom.
Arusha Science Flight Award: Jacqueline Kanuya takes off!
Jacqueline Kanuya becomes the first student of our founding class to receive the Arusha Science Flight Award by exhibiting great academic improvement with excellent discipline and involvement in the Science-In-To-Use (SITU) department. Jacqueline wants to be a pilot and this was her very first FLIGHT EVER! We hope to see more students receiving this award in the near future. Keep up the great work students 🙂
Chemistry/Biology Project: Water Recycling System
Watch as Adrina Msele and Abdulrahim Malya share about how they came up with their water recycling system for their Science-In-To-Use projects this year! This is their submission video for the 2021 Young Scientist of Tanzania Regional exhibition. Enjoy 🙂