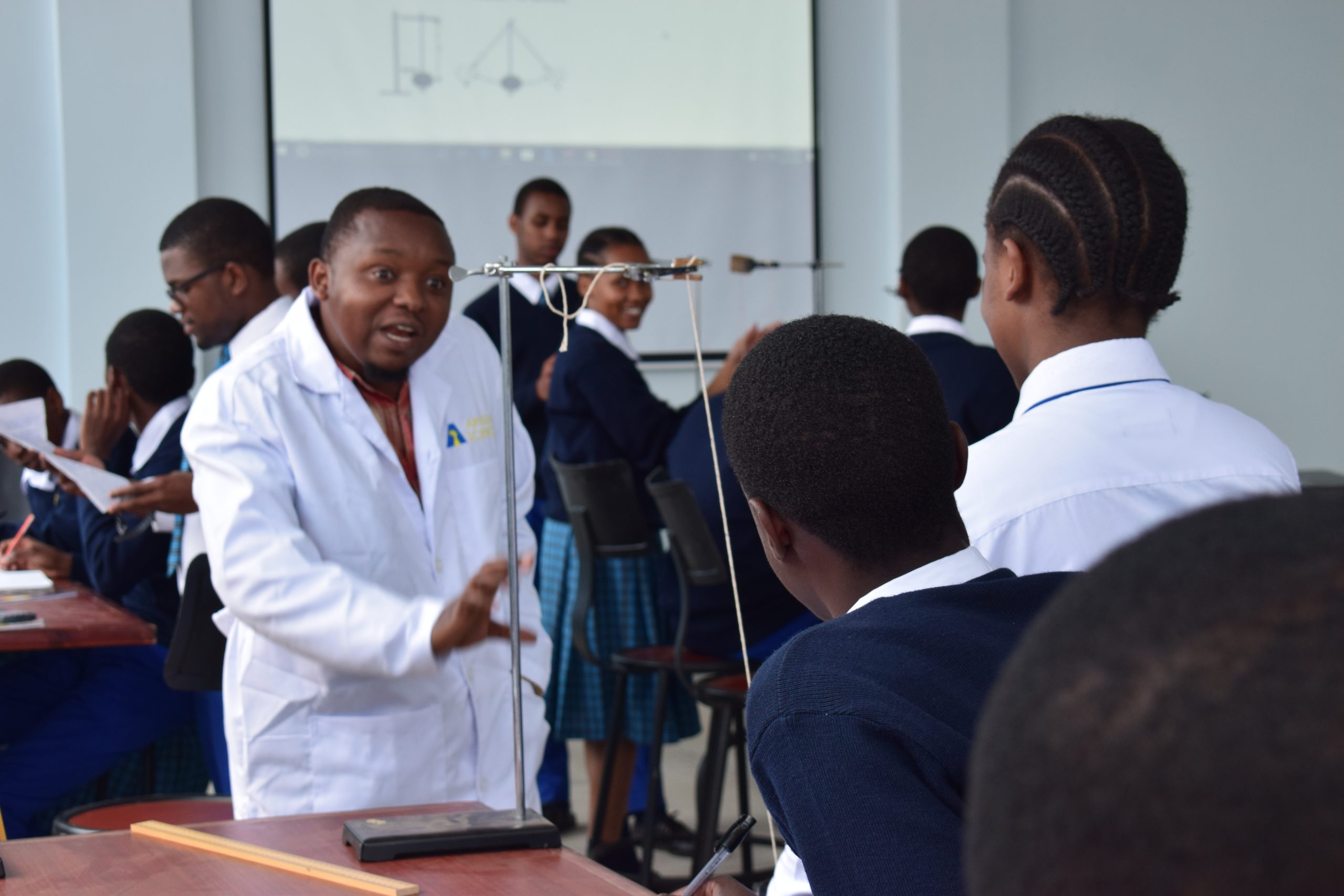 Amazing Team
ARUSHA SCIENCE SCHOOL, Is proud to employ over 20 staff. Arusha Science staff can be broadly divided into teaching and non-teaching staff. The teaching staff includes the Head of School, Deputy head of School, Academic Head, and Heads of departments who are directly involved in facilitating the learning process.
The Non-teaching staff also have an important part in the success of Arusha Science School. This group includes workers in the finance department, Engineers, Cleaners, Guards, and Cooks.
Management and Senior Staff
| Title | Name |
| --- | --- |
| School Chairman | Prof. Nuhu Hatibu |
| Head of School | Mrs. Mary Mbise |
| Deputy Head of School | Mr. Ezra Michael Mishita |
| Academic Head | Mr Selemani Mkakari Mbura |
| Head of Department – Physics | Mr. Cyprian Mgina |
| Head of  Department – Chemistry | Mr Alli Bashiri Msangi |
| Head of Department-SITU | Ms.Rukia Hatibu |

Arusha Science has provided students with resources to learn both practically and theoretically, and SITU is unique. It has exposed students to the world of science and technology, made them mature, and encouraged them to improve their lessons. I was the treasurer of a church, which gave me the confidence to keep the church money and the experience of being a leader. In the future, I would like to work in humanitarian aid organizations.

Arusha Science is different from other schools in that it helps students widen up their knowledge and use it after graduation.I gained confidence and competence in SITU activities and was involved in many projects.I also learned to live with different people and was the Scout leader. I hope that the Scouts in the current form 5 will carry on with the scout's work and should be given the three scout tools. My ambition is to be a Helmsman.

A sound-field system makes it easier for the students to hear the teacher's voice. Research has found that sound-field systems may improve literacy development in all children.