At the heart of Arusha Science School is the Science-In-To-Use (SITU) department, where students learn how to use their knowledge, skills, and talents to become competitive innovators and entrepreneurs in the world.
To make this possible, SITU has partnered up with some organizations to accelerate the hands-on learning approach for our students. We continue to work with:
Tanzania Horticultural Association (TAHA): TAHA assists with training our staff and students in Agriculture & Nutrition.
International Certificate For Digital Literacy (ICDL-AFRICA): We have partnered with ICDL – AFRICA to offer internationally recognized computer literacy certificates for all students.
Mas Africa: Through the Mas Africa group, students of the University Of Aldofo Ibanez – Santiago, Chile support SITU with annual funding for interschool workshops and projects.
STEM-Impact Center Nairobi: Offers material support during inter-school Robotics workshops, supplying SITU with LEGO Education Robotics Kits
Project-based Learning
Confidence Building
New Age Technologies
Workshops
Community Outreach
Project-based Learning
Students move from laboratory experimentation to projects that involve subject topics put into use. Student projects are assessed by the strength of problem-solving techniques in the immediate community.
Students are taught how to present and write out their projects.
As of 2022, Arusha Science has 20 ongoing projects exploring various areas from agricultural, biological, chemical, and mechanical engineering, to 3D printing, and Drone technologies.
Confidence Building
New Age Technologies
Workshops
Community Outreach
We believe in exposing students to internal and external competitions to challenge and motivate them to move forward successfully. Since launching our programs in July 2020, our students have participated in three Major Regional and National competitions with great achievements.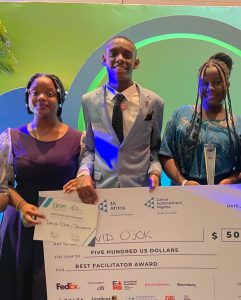 JUNIOR ACHIEVEMENT(JA) AFRICA COY COMPETITION (2022)                                                                 Project Title:Kibega Company    
Video: https://www.youtube.com/watch?v=RBKl51VOsUo
GB Rising Leader Award –  Koko Georgies (Form 5)
Bloomberg Changemaker Award winner –  Koko Georgies(Form 5),                                      Mwanahawa Rashid(Form 5),Junior Bonaventure(Form 5)
 Best Facilitator Award  – David Ojok (Alumni)
YOUNG SCIENTISTS TANZANIA (YST) 2022                                                                                                                    Project Title: Crop Moisture Sensor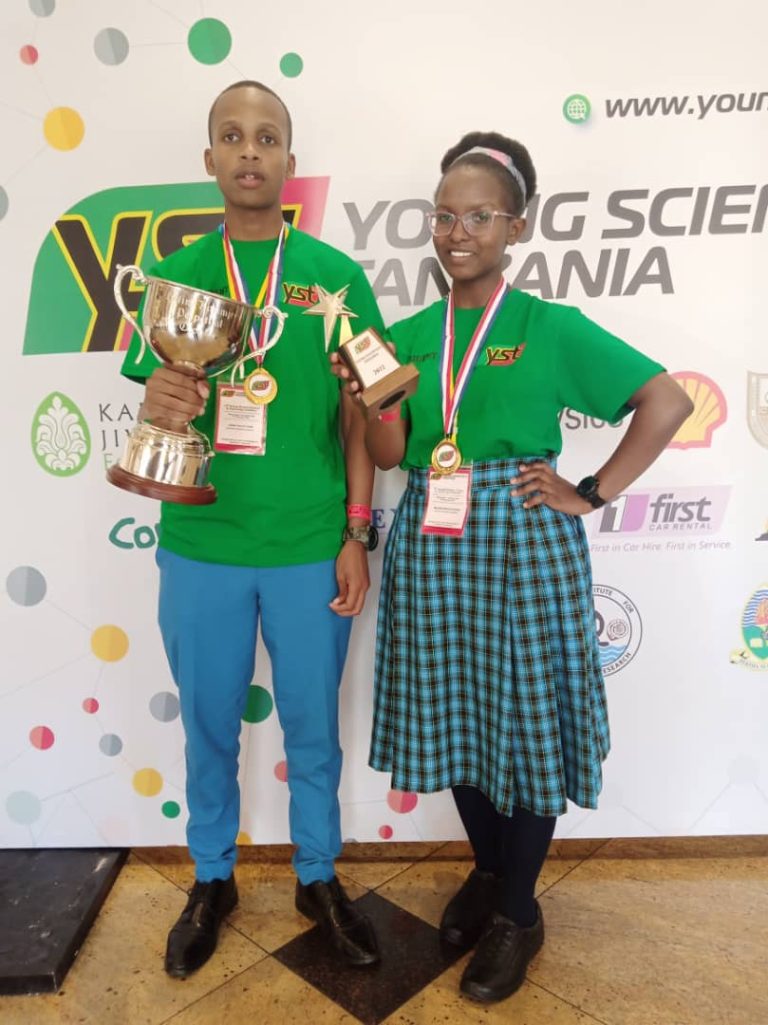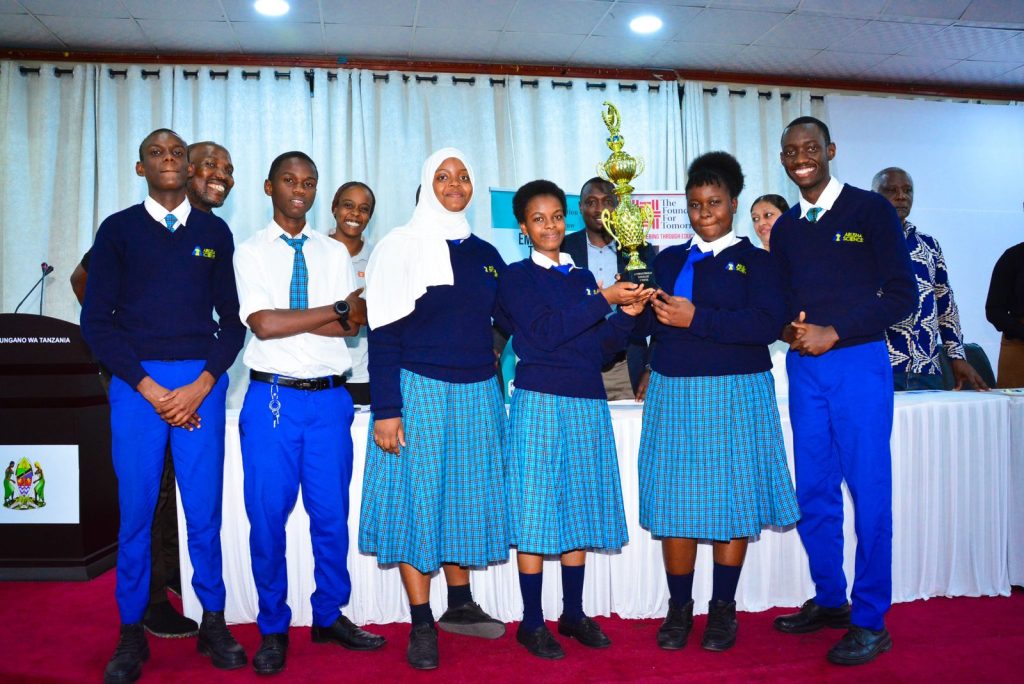 JUNIOR ACHIEVEMENT AFRICA NATIONAL  COMPETITION(2022)
1st Place winner National Company of the Year Award -Koko Georgies(Form 5),Mwanahawa Rashidi(Form 5),Junior Bonaventure (Form 5),Ebenezer                                                                       Project Title: Kibega Company
2nd Place winner National Company of the Year Award – Shamila Geofrey(Form 5),Francis(Form 5),Hatibu Nuran (Form 5), Genesis (Form 5)                                                       Project Title: Beba Company
TANZANIA NATIONAL DEBATE CHAMPIONSHIPS(TNDC)-2021
 Finalists in the "Public Speaking" Category – Regina Mlay and Solomon  Makune (Form 5)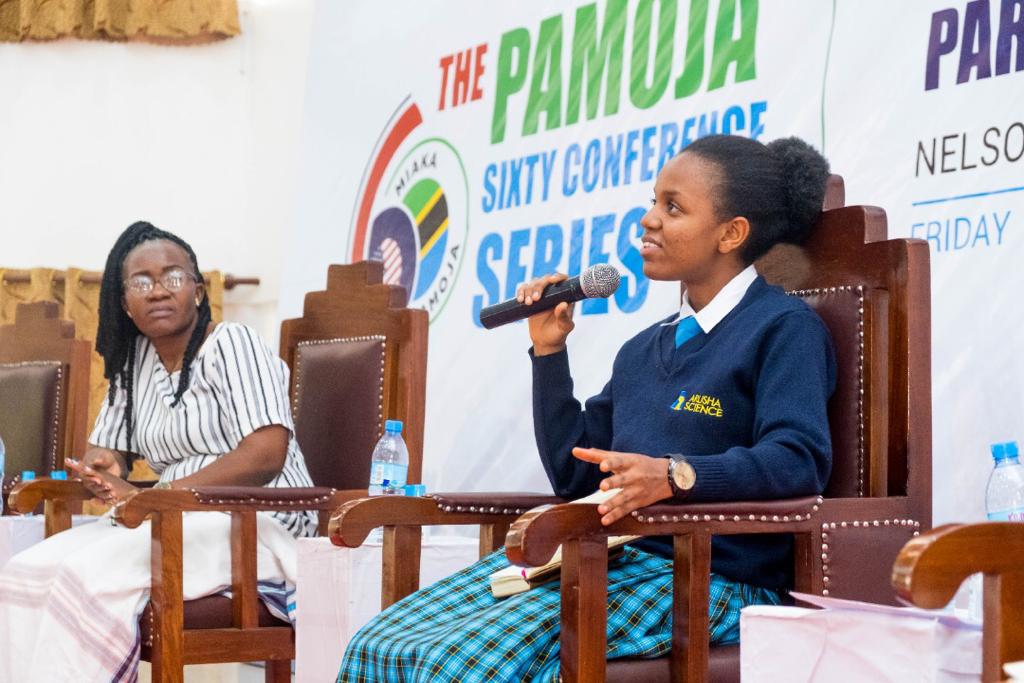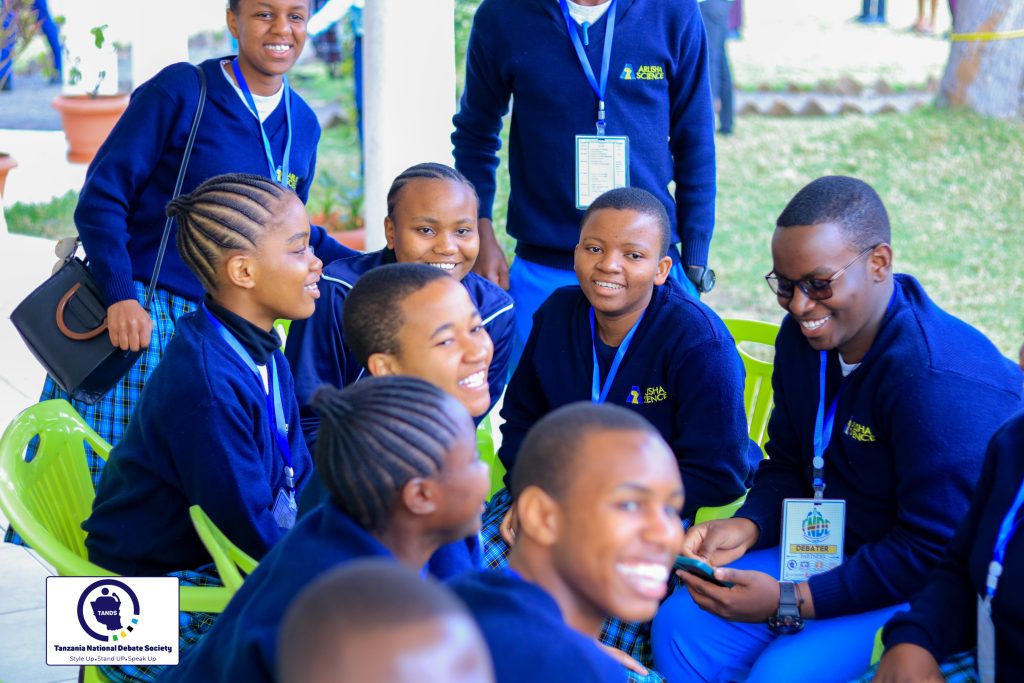 YOUNG SCIENTISTS TANZANIA (YST) – 2021
1st Place in the "Technology and Computer Sciences" Category – Emmanuel Kamishina and Abdulnasser Nkya (Form 6)                                                                                                                      

Project Title:

 

Water level monitoring using an Ultrasonic Sensor   

Video: 

https://drive.google.com/file/d/1M7F7Sv1QFA6CzJBHqB_6AAg8vZDG29UE/view

 

2nd Place in the "Climate Change and Environmental Sciences" Category – Abdulrahim Malya and Adrinah Msele (Form 6)                                          
ARUSHA INNOVATION SUMMIT 2021
2nd Place in the "Young Innovators Award" Category – Brian Chami and Brenda Mapogo (Form 5)

Project Title: Crop Moisture Sensor 
3rd Place in the "Young Innovators Award" Category – Martha Leole and Oscar Malogo (Form 5)

Project Title: Soap Making